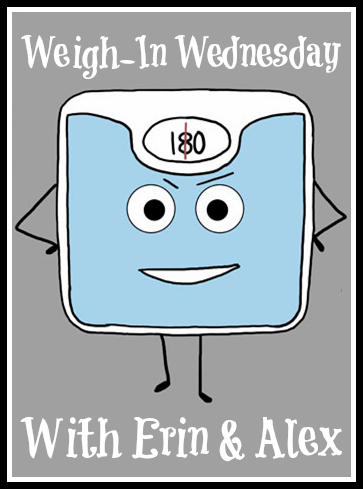 Weigh-In Wednesday!
I am hoping that one of these days I do not dread it so much!
Ok, so here it is! I am back to where I was January 2nd, 2013. But after 8 days gone on vacay and eating what ever I could in my mouth that was delish on the ship and in New Orleans. I will take it.
I got use to eating everything and anything I wanted while gone that this past weekend, I did the same.
Now it is back to SELF-CONTROL!!
I am getting disappointment with myself doing the yo yo!! But I can do this!
I went to the clothes closet here in my town and bought a pair of size 6 jeans to put up in my house for motivation!
People keep telling me to not look at the scale, go by sizes.
Do they not understand that number means alot to me. I don't know why but it does!
It bothers me to extreme that I am still in the 150s.
I have got to push myself! Start doing more than just the 30 minute workout during lunch.
Quit hitting snooze every morning and going back to sleep.
I need to get up and walk on the treadmill!
I need to walk again at night after the boys are in bed!
Do this workout every morning:
Do this routine before every shower:
I am going to challenge myself to this until February 28th!!!! Anyone in?
I have started watching the Biggest Loser this season and if they can do, I can do it!
They are very inspiring!
Well I better get some more work done!!
Have a great night ya'll
P.S. There were so many people in New Orleans and on our cruise that said I had an accent! That just cracks me up due to me thinking they all had an accent!
~K~